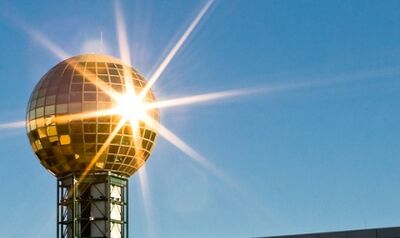 Sunsphere is one of the deities of EDSBS. They are powerful college football beings who control chaos and power. Sunsphere's first recorded earthly manifestation dates back possibly as early as 1982 CE, although there is considerable anecdotal evidence supporting the hypothesis that Sunsphere was actually the primary deity of the Olmec pantheon, and thus, may have influenced many pre-Columbian Mesoamerican religious beliefs and rituals. Sunsphere and its shrine can be found in Knoxville.
Ad blocker interference detected!
Wikia is a free-to-use site that makes money from advertising. We have a modified experience for viewers using ad blockers

Wikia is not accessible if you've made further modifications. Remove the custom ad blocker rule(s) and the page will load as expected.